We want to grow, and that is why the latest technology is crucial to our company.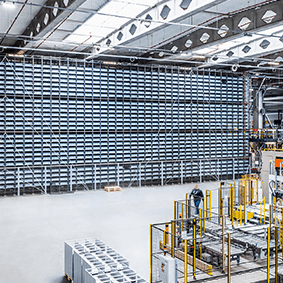 Our warehouse is equipped with a 23 m high pallet rack system. Fifteen storage levels accommodate more than 10,000,000 kg loads. There is an additional system for boxes - a miniload - next to the pallet storage area, which is used for storing decorations, mosaics and decorative strips.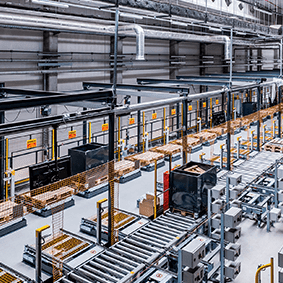 The order picking system is entirely automated. As many as 48 different orders can be handled at the same time; thanks to this, the waiting time is halved. The doubled number of loading ramps enables us to load up to 200 trucks per day. The warehouse has an annual loading capacity of more than 50,000 trucks.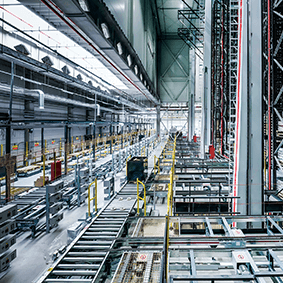 The stacker cranes and the transport of pallets on the conveyor belts are controlled by a Programmable Logic Controller system. The Warehouse Management System together with the Material Flow Control manage the logistics process.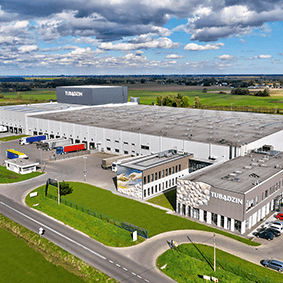 The Tubądzin Group Logistics Centre is located in Cedrowice, in the central part of Poland, near the junction of the A1 and A2 motorways, and next to the newly constructed S14 expressway. The convenient location allows efficient servicing of our production plants, customers and business partners.