TUBĄDZIN AIRFLOW SYSTEM
TAS is a new solution created with elevated facades in mind.
It also means support for architects and contractors who appreciate the detail, durability, and functionality of the products they work with.
APPLICATION
Thanks to its functionality and compatibility with window systems, porcelain stoneware coverings are perfect for exterior designs. Their primary use is in ventilated façade systems or facades fixed with adhesives.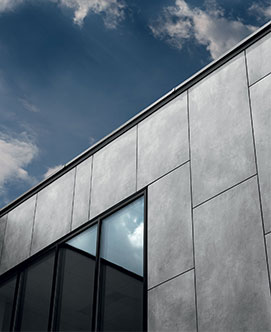 VENTILATED FACADE
Available in 4 installation variants:
visible mechanical mounting with external clamps
concealed mechanical mounting by means of KEIL bolts and INV3 clamps
fixed to a frame
fixed to a frame with adhesives
FAÇADE FIXED WITH ADHESIVES
Façade fixed directly to the insulation system of the building. A system intended for buildings of up to 25 metres in height.
ROOFS
The use of sub-structure systems makes it possible to use the same materials for the roof as for the elevation of the building.
PHOTOVOLTAIC SYSTEMS
A sub-structure system allows porcelain stoneware tiles to be combined with BIPV panels in a single surface, both as an element of the façade and of the roof.
PROPERTIES
Porcelain stoneware tiles used in the TAS system are exceptionally resistant to water, stains, high temperatures, and frost. A ventilated elevation finished with ceramics provides the building with excellent thermoinsulation, ventilation of structural walls, and very good acoustic insulation properties. Large format tiles also provide unique aesthetics which delight with their style and cohesive character.
ACOUSTIC AND HEAT
INSULATION
CREATE A NEARLY
UNIFORM SURFACE
FORMATS
TUBĄDZIN AIRFLOW SYSTEM
When using porcelain stoneware, you may choose from several different functional formats within a single, modular system and thicknesses: 6-10 mm. The basic tile size is 120 x 240 cm.
AULA GRAPHITE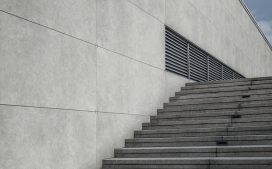 AULA GRAPHITE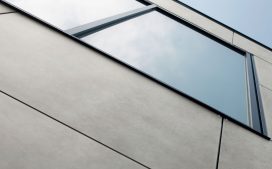 EPOXY GRAPHITE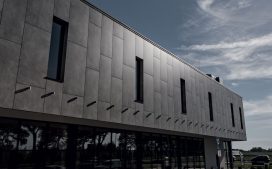 EPOXY GRAPHITE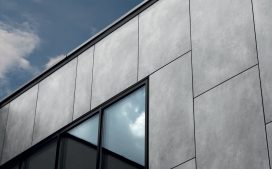 EPOXY GRAPHITE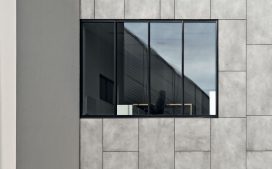 EPOXY GREY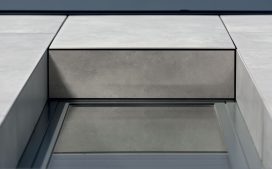 INDUSTRIO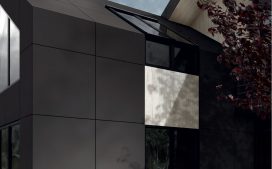 MASSA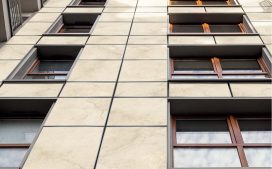 MASSA